Welcome to
The Corner House
Delivering Happiness 365 days a year!
Breakfast • Brunch • Lunch and Dinner
7AM – MIDNIGHT 7 DAYS A WEEK!!!
PLUS ENJOY…
LIVE MUSIC 7 NIGHTS A WEEK FROM 6PM TILL LATE!!!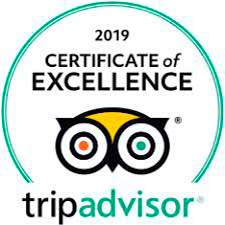 Corner House
presents
The Search for Bali's Best Mixologist
1ST PRIZE – 10 MILLION RUPIAH
HOW IT WORKS –
THE COMPETITION WILL BE RUN OVER 4 HEATS AND ONE FINAL!
HEAT 1- FRIDAY 4TH FEB
HEAT 2 – FRIDAY 11TH FEB
HEAT 3 – FRIDAY 18TH FEB
HEAT 4 – FRIDAY 25TH FEB
GRAND FINAL FRIDAY 4TH MARCH
1 Mixologist Will Be Judged The Winner Per Heat – Each Winner From Each Heat Will Instantly Do Into The Grand Final To Battle It Out To Win The 10 Mill Rp Cash Prize!!!!
4 Cocktail Makers Per Heat Will Have One Hour Each To Prepare 30 Of Their Very Own Signature Cocktails
The Cocktails Will Be Sold To Our Guests At 69k Each And These Guests  Will Score Each Cocktail From  One To Ten
There Will Also Be 2 Judges Per Night  – All With Hospitality Backgrounds That Span Many Years – The Judges Will Judge Each Cocktail From 1- 30!
All Liquor And Garnishes Supplied By Corner House – No Costs To You – The Mixologist!
All Mixologist Entrants Must Bring A Min Of 25 Guests Each On The Night Of Your Heat – The More Guests You Bring The More Chance Of Winning The Cash!!
All Your Guests Will Get Free And Priority Entry!
You Dont Need To Be Working In A Bar To Enter This Comp – If You Have A Flair For Making Great Cocktails You Are Welcome To Enter!!!
If You Want To Be Part Of This Incredible Competition We Want To Hear From You Asap!
News just in – we are now on
GO FOOD!!!
Cant get to us?? No problem – we will come to you!
Full menu available!!!
Want to join the Corner House Family?
By doing so you will receive many VIP offers and invitations to special events all year round! PLUS a super special birthday treat each and every year when your special day comes round! FREE to join, a lifetime of benefits and it only takes 2 mins to fill out the form!
To join the CORNER HOUSE ESSENTIALS VIP MEMBERSHIP PROGRAM