Welcome to
The Corner House
Delivering Happiness 365 days a year!
Breakfast • Brunch • Lunch and Dinner
7AM – MIDNIGHT 7 DAYS A WEEK!!!
PLUS ENJOY…
LIVE MUSIC 7 NIGHTS A WEEK FROM 6PM TILL LATE!!!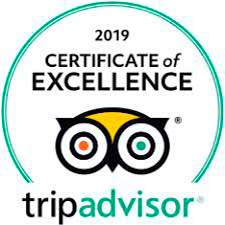 ALL NEW TO CORNER HOUSE BALI
UP TOP | LEVEL TWO CORNER HOUSE BALI
NOW OPEN • NOW OPEN
7 NIGHTS A WEEK FROM 5PM TILL LATE
All The Tastes of Asia in One Amazing Setting!
All The Tastes of Asia in One Amazing Setting!  Fiery and exuberant street-style flavours are distilled into an elegant experience, and, just like the best street food, our vibrant dishes are designed to share with your nearest and dearest.
Incredible Asian delights cooked in front of your eyes in our open wok kitchen!  Our menu will boast the perfect blend Cantonese, Thai, Japanese, Malaysian, Indian and Indonesian small plates designed for sharing!
By being a VIP member you will receive incredible daily offers, discounts, birthday surprises, invite to special events and tastings and so much more!
FREE TO JOIN AND THE BENEFITS ARE ENDLESS!
Dear Corner House VIP
We see it's your BIRTHDAY this month, a very HAPPY BIRTHDAY TO YOU!!
As no birthday should ever pass by without being celebrated we invite you to take up our sensational CORNER HOUSE BIRTHDAY OFFER!
Simply book for you and a minimum of 3 guests (your most welcome to have more but a minimum of 3) and YOU THE SUPER SPECIAL BIRTHDAY PERSON WILL EAT FOR FREE, INCLUDES ALL DISHES FROM OUR MAIN MENU!!
Plus you and all your guests will receive A FREE CHEESECAKE FOR 1, complete with candles whilst our beautiful staff sing HAPPY BIRTHDAY to you!!
Fill out your details, simply take 2 mins and our birthday team will be in contact immediately to confirm your booking!
Our birthday offer is valid for either Breakfast, Lunch or Dinner, whatever you prefer!
A VERY HAPPY BIRTHDAY TO YOU MY FRIEND – WITH LOVE AND BEST WISHES FROM ALL OF US HERE @ CORNER HOUSE!!
Want to join the Corner House Family?
By doing so you will receive many VIP offers and invitations to special events all year round! PLUS a super special birthday treat each and every year when your special day comes round! FREE to join, a lifetime of benefits and it only takes 2 mins to fill out the form!
To join the CORNER HOUSE ESSENTIALS VIP MEMBERSHIP PROGRAM