Best Christmas Food Deal ever
THE CORNER HOUSE TEAM INVITES YOU TO ENJOY OUR CHRISTMAS DAY MENU 2O22 SUNDAY 25TH DECEMBER
WE HAVE WORKED TIRELESSLY TO PRESENT THE BEST XMAS MENU OF ALL TIME TO ALL OUR GREAT GUESTS!
WE HAVE TRIED TO MAKE IT AFFORDABLE FOR EVERYBODY AND ANYBODY, NO MATTER WHAT YOUR BUDGET IS & TO ENSURE THIS INCREDIBLE DAY IS ENJOYED BY ALL!
THIS IS A SUPER SPECIAL DAY AND IT DESERVES TO BE CELEBRATED IN GRAND STYLE!
CLICK HERE TO BOOK FOR YOU AND YOUR GUESTS TODAY >>
TO START ENJOY A CHOICE OF THE FOLLOWING:
CORNER HOUSE HOMEMADE GARLIC BREAD
OR
CORNER HOUSE HOMEMADE BRUSCHETTA
DICED RIPENED TOMATOES, CUCUMBER, RED ONION, SEEDED BLACK OLIVES MIXED WITH GARLIC, OLIVE OIL AND BALSAMIC VINEGAR TOPPED WITH SHAVED PARMESAN SITTING ON OUR HOMEMADE TOASTED SOURDOUGH!
OR
OUR XMAS BAO BUNS
TWO FLUFFY BAO BUNS ARE PACKED FULL OF SWEET AND STICKY PORK BELLY WITH A CRUNCHY ROASTED PEANUT SPRINKLE, AND VELVETY SMOOTH MAYO. PARCELS OF PILLOWY GOODNESS!
SUPER SPECIAL XMAS SEAFOOD BONUS- HAVE A LOOK AT THIS INCREDIBLE OFFER
ALL YOU CAN EAT FRESHLY SHUCKED OYSTER AND JIMBARAN BAY PRAWNS
NO RESTRICTION EAT AS MANY AS YOU LIKE
IT'S A SEAFOOD LOVERS DREAM COME TRUE!
TRADITIONAL XMAS ROAST TURKEY
AN ABSOLUTE MUST ON XMAS DAY! SERVED WITH SEASONAL SAUTEED VEGETABLES AND CREAMY SCALLOPED POTATOES
OR
THE WORLD FAMOUS GORDON RAMSAY BEEF WELLINGTON FOR ONE!
BEAUTIFULLY SEARED 200 GRAM FILET MIGNON IS ENCASED IN HERBY MUSHROOMS & PROSCIUTTO & BAKED INTO INDIVIDUALLY – PORTIONED POCKETS OF CRISPY, GOLDEN-BROWN PUFF PASTRY SERVED WITH CREAMY MASH & CHIVES
OR
AUSSIE XMAS HAM
SLICED TO PERFECTION SERVED WITH THE MOST AMAZING APPLE AND CRANBERRY SLAW
XMAS PAVLOVA
SERVED ON A RASPBERRY COULI, WHIPPED CHANTILLY CREAM & STRAWBERRIES
OR
STICKY DATE PUDDING
SERVED WITH CARAMEL SAUCE AND VANILLA ICE CREAM
OR
FOR THE LITTLE ONES (AND THE BIG LITTLE ONES AT HEART)
ALL YOU CAN EAT SOFT SERVE
VANILLA OR CHOCOLATE ICE CREAM WITH UNLIMITED SWEET TOPPINGS
WE RUN ALL DAY – PICK THE TIMES THAT SUIT YOU THE BEST AND WE WILL ACCOMMODATE YOUR EVERY NEED
WE WILL REQUIRE A 30% DEPOSIT AT TIME OF BOOKING. AS SOON AS YOUR BOOKING REQUEST IS MADE OUR BOOKINGS TEAM WILL BE IN TOUCH TO ASSIST YOU WITH YOUR DEPOSIT.
WE LOOK FORWARD TO SHARING THIS IMPORTANT AND SUPER SPECIAL DAY WITH YOU AND YOUR FAMILY –  GUESTS
CORNER HOUSE BALI – JALAN KAYU AYA NO 10A SEMINYAK
(PLS NOTE: ALL PRICES LISTED ARE SUBJECT TO AN ADDITIONAL 10% GOVERNMENT TAX AND 6% SERVICE TAX)
Let us serve you the best Restaurant Deals in Bali
There are many reasons why, when you pass Corner House, you always see that it's full!
The Corner House has a team of truly talented hospitality professionals that not only care about what they do but they genuinely love what they do!
We pride ourself on serving incredible and unique dishes at affordable prices,our brilliant Head Chef Yudi and his team are constantly inventing new and exciting dishes to compliment our everyday menu that will excite the fussiest of eaters, our wait team are assertive without smothering you and are committed to making your visit with us the highlight of your day, our bar team are ready and waiting to whip you up a marvellous world class cocktail, smoothie, juice, shake or a wonderful Expat coffee!
The Corner House prides itself on being spotlessly clean with a full time cleaning crew on 24 hours a day and we also welcome families with little people with open arms!
We are here to serve you, your friends, your family, we are here to deliver happiness!!!!
It's not just words, it's the Corner House promise!!!
We look forward to meeting you very soon!
Brilliant Breakfast in Seminyak
Where do the great people of Bali start their day each and every morning?
Right here @ Corner House!
With the most brilliant BREAKFAST options on the island, all bursting with flavour and freshness, you are sure to find your brekkie favourite on your very 1st visit!
We also proudly serve EXPAT coffee, alongside our magnificent shakes, juices and smoothies!
Come and join us daily from 7am – 11am 7 days a week and start your day right!
No bookings necessary, walk-ins very welcome!
CAN'T GET TO US? - THAT'S OK WE WILL COME TO YOU!
YES FROM OUR HOUSE TO YOURS – FREE HOME DELIVERY FOR ALL TO ENJOY!
OUR FREE HOME DELIVERY IS AVAILABLE FROM 7 AM – 11.30PM 7 DAYS A WEEK!
NEVER GO WITHOUT YOUR FAVE CORNER HOUSE DISH AGAIN!
Free home delivery covers all areas of Seminyak- Legian- Petitenget – Umalas – Kerobokan
All drinks listed on the menu are available for delivery as well for your convenience!
YOUR BIRTHDAY THIS MONTH?? WELL WE HAVE GREAT NEWS!
Book your Corner House Birthday Deal now!
As no birthday should ever pass by without being celebrated we invite you to take up our sensational Corner House Birthday Offer!
Simply book for you and a minimum of 3 guests (your most welcome to have more but a minimum of 3)
And You The Super Special Birthday Person Will Eat For Free, Includes All Dishes From Our Main Menu!!
Plus you and all your guests will receive A FREE CHEESECAKE/SOFT SERVE VANILLA ICE CREAM FOR 1, complete with candles whilst our beautiful staff sing HAPPY BIRTHDAY to you!!
Fill out your details, simply take 2 mins and our birthday team will be in contact immediately to confirm your booking!
Our birthday offer is valid for either Breakfast, Lunch or Dinner, whatever you prefer!
To book this incredible
offer
simply click the button
Catering Service Bali Seminyak by Corner House
As more and more tourists are flocking back to Bali many of these great people are celebrating signature birthdays and celebrations of all kinds!
The team at CORNER HOUSE is totally geared to cater your special event! If you are staying at a private villa within a 10 km radius of Corner House let us ensure that your special event isn't just special but spectacular!
We can provide:
COCKTAIL PARTIES
SPECIFIC FOOD PLATTERS
FINGER FOOD PACKAGES TO SUIT YOUR FUNCTION AND BUDGET
ALL ALCOHOL NEEDS STAFF FOR BAR AND WAIT
DJS AND LIVE BANDS
BIRTHDAY CAKES
BALLOONS & FLOWERS
OUR PACKAGES ARE COMPLETELY FLEXIBLE AND CAN BE HELD AT ANYTIME OF THE DAY OR NIGHT 7 DAYS A WEEK!
You are looking for
where to stay in Bali?
You are looking for where to stay in Bali?
We have the perfect solution for you!
THE ULTIMATE IN LUXURY VILLA ACCOMMODATION IN THE WHOLE OF BALI
Exquisite is possibly not a strong enough adjective to describe the beauty and ambience of this modern masterpiece!
Located in the beautiful and very popular area of Seminyak where shopping, fine eateries, great nightlife, world class beach clubs, perfect massages and the most magnificent beaches are just minutes away! The distance to the Bali main tourist Airport (Ngurah Rai International Airport) is just 20 minutes!
Sleeps 8 adults and 2 children comfortably at any one time! More beds can be added at request if required!
Incredibly private and quiet, clean and spacious, hidden but fully accessible by car and bike, once you enter through the doors of the Villa Oasis you will never want to leave!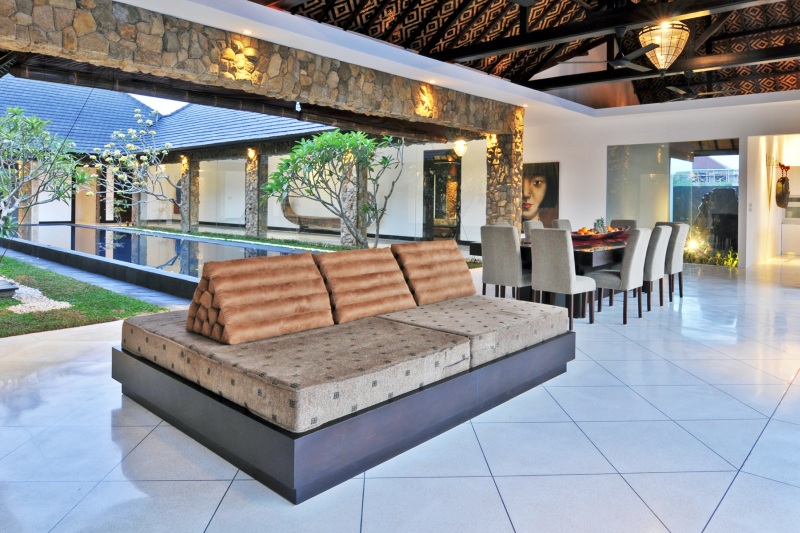 Want to join the Corner House Family?
By doing so you will receive many VIP offers and invitations to special events all year round! PLUS a super special birthday treat each and every year when your special day comes round! FREE to join, a lifetime of benefits and it only takes 2 mins to fill out the form! To join the CORNER HOUSE ESSENTIALS VIP MEMBERSHIP PROGRAM SIMPLY CLICK ON OUR LOGO
The greatest breakfast, lunch and dinner deals in Bali
Our food is spectacular, our coffee is amazing, our beers ice cold, our cocktails extensive and our service is delivered with smiles and care from our beautiful staff.
Corner House is a much-do each and every day. So please for today or tonights offer.
We look forward to spoil you soon!
Corner House @ Tripadvisor
We pride ourselves on every experience at The Corner House being  an excellent experience