The greatest breakfast, lunch and dinner deals in Bali
Our food is spectacular, our coffee is amazing, our beers ice cold, our cocktails extensive and our service is delivered with smiles and care from our beautiful staff.
Corner House is a much-do each and every day. So please for today or tonights offer.
We look forward to spoil you soon!
THE TEAM AT CORNER HOUSE IS ALWAYS LOOKING TO SPOIL OUR GREAT GUESTS ROTTEN!
SO IT'S GIVEAWAY TIME AGAIN FRIENDS AND IT'S AMAZING!!!
BE ONE OF THE 1ST 500 TO REGISTER AND RECEIVE A FREE – YES FREE 600 GRAMS OF THE MOST DEVINE BBQ PORK RIBS TO SHARE WITH YOU AND YOUR BEST FRIEND!
CORNER HOUSE FREE 600 Gram Pork Ribs
WE BELIEVE THESE ARE THE FINEST RIBS IN BALI TOWN – COME AND TRY FOR YOURSELF AND THE GOOD NEWS IS THEy Are FREE!
CORNER HOUSE – WINNER WINNER – RIBALICIOUS DINNER!
FALL OF THE BONE BBQ PORK RIBS – SERVED WITH CHEF'S HOMEMADE BBQ SAUCE AND SERVED WITH A STACK OF GOLDEN FRIES
HOW TO REGISTER FOR YOUR FREE 600 GRAM PORK RIBS DINNER - ITS EASY
FILL IN YOUR DETAILS – TAKES 2 MINS AND PERFECTLY SAFE!
DON'T MISS YOUR CHANCE TO TRY OUR MAGNIFICENT BBQ PORK RIBS FREE OF CHARGE FOR YOU AND YOUR BEST FRIEND 
**This deal is subject to the purchase of any alcoholic or non alcoholic drink inc coffee, tea and water
Let us serve you the best Restaurant Deals in Bali
There are many reasons why, when you pass Corner House, you always see that it's full!
The Corner House has a team of truly talented hospitality professionals that not only care about what they do but they genuinely love what they do!
We pride ourself on serving incredible and unique dishes at affordable prices,our brilliant Head Chef Yudi and his team are constantly inventing new and exciting dishes to compliment our everyday menu that will excite the fussiest of eaters, our wait team are assertive without smothering you and are committed to making your visit with us the highlight of your day, our bar team are ready and waiting to whip you up a marvellous world class cocktail, smoothie, juice, shake or a wonderful Expat coffee!
The Corner House prides itself on being spotlessly clean with a full time cleaning crew on 24 hours a day and we also welcome families with little people with open arms!
We are here to serve you, your friends, your family, we are here to deliver happiness!!!!
It's not just words, it's the Corner House promise!!!
We look forward to meeting you very soon!
Brilliant Breakfast in Seminyak
Where do the great people of Bali start their day each and every morning?
Right here @ Corner House!
With the most brilliant BREAKFAST options on the island, all bursting with flavour and freshness, you are sure to find your brekkie favourite on your very 1st visit!
We also proudly serve EXPAT coffee, alongside our magnificent shakes, juices and smoothies!
Come and join us daily from 7am – 11am 7 days a week and start your day right!
No bookings necessary, walk-ins very welcome!
CAN'T GET TO US? - THAT'S OK WE WILL COME TO YOU!
YES FROM OUR HOUSE TO YOURS – FREE HOME DELIVERY FOR ALL TO ENJOY!
OUR FREE HOME DELIVERY IS AVAILABLE FROM 7 AM – 11.30PM 7 DAYS A WEEK!
NEVER GO WITHOUT YOUR FAVE CORNER HOUSE DISH AGAIN!
Free home delivery covers all areas of Seminyak- Legian- Petitenget – Umalas – Kerobokan
All drinks listed on the menu are available for delivery as well for your convenience!
YOUR BIRTHDAY THIS MONTH?? WELL WE HAVE GREAT NEWS!
Book your Corner House Birthday Deal now!
As no birthday should ever pass by without being celebrated we invite you to take up our sensational Corner House Birthday Offer!
Simply book for you and a minimum of 3 guests (your most welcome to have more but a minimum of 3)
And You The Super Special Birthday Person Will Eat For Free, Includes All Dishes From Our Main Menu!!
Plus you and all your guests will receive A FREE CHEESECAKE/SOFT SERVE VANILLA ICE CREAM FOR 1, complete with candles whilst our beautiful staff sing HAPPY BIRTHDAY to you!!
Fill out your details, simply take 2 mins and our birthday team will be in contact immediately to confirm your booking!
Our birthday offer is valid for either Breakfast, Lunch or Dinner, whatever you prefer!
To book this incredible
offer
simply click the button
Catering Service Bali Seminyak by Corner House
As more and more tourists are flocking back to Bali many of these great people are celebrating signature birthdays and celebrations of all kinds!
The team at CORNER HOUSE is totally geared to cater your special event! If you are staying at a private villa within a 10 km radius of Corner House let us ensure that your special event isn't just special but spectacular!
We can provide:
COCKTAIL PARTIES
SPECIFIC FOOD PLATTERS
FINGER FOOD PACKAGES TO SUIT YOUR FUNCTION AND BUDGET
ALL ALCOHOL NEEDS STAFF FOR BAR AND WAIT
DJS AND LIVE BANDS
BIRTHDAY CAKES
BALLOONS & FLOWERS
OUR PACKAGES ARE COMPLETELY FLEXIBLE AND CAN BE HELD AT ANYTIME OF THE DAY OR NIGHT 7 DAYS A WEEK!
You are looking for
where to stay in Bali?
You are looking for where to stay in Bali?
We have the perfect solution for you!
THE ULTIMATE IN LUXURY VILLA ACCOMMODATION IN THE WHOLE OF BALI
Exquisite is possibly not a strong enough adjective to describe the beauty and ambience of this modern masterpiece!
Located in the beautiful and very popular area of Seminyak where shopping, fine eateries, great nightlife, world class beach clubs, perfect massages and the most magnificent beaches are just minutes away! The distance to the Bali main tourist Airport (Ngurah Rai International Airport) is just 20 minutes!
Sleeps 8 adults and 2 children comfortably at any one time! More beds can be added at request if required!
Incredibly private and quiet, clean and spacious, hidden but fully accessible by car and bike, once you enter through the doors of the Villa Oasis you will never want to leave!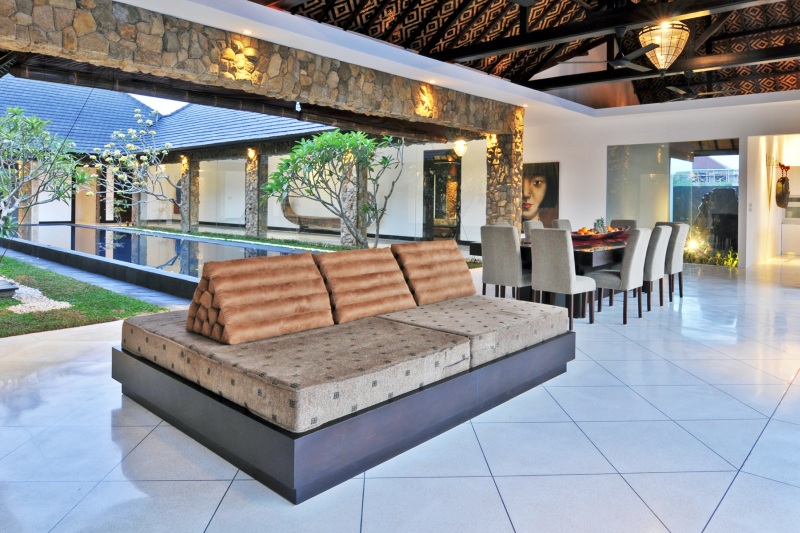 Want to join the Corner House Family?
By doing so you will receive many VIP offers and invitations to special events all year round! PLUS a super special birthday treat each and every year when your special day comes round! FREE to join, a lifetime of benefits and it only takes 2 mins to fill out the form! To join the CORNER HOUSE ESSENTIALS VIP MEMBERSHIP PROGRAM SIMPLY CLICK ON OUR LOGO
Corner House @ Tripadvisor
We pride ourselves on every experience at The Corner House being  an excellent experience